Venue:
The course venue for the next course is the Van Der Valk Hotel Utrecht.
Winthontlaan 4
3526 KV Utrecht
The Netherlands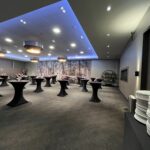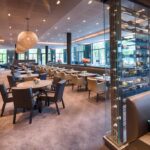 Getting there:
Utrecht is one of the largest cities in the Netherlands and can be easily reached by public transportation and by car.
By air:
Schiphol airport Amsterdam offers direct flights to many cities within Europe and the rest of the world. After arriving at Schiphol airport, Utrecht can be easily reached via a direct train link  within 30 minutes. For more information see: http://www.schiphol.nl/en/
By train:
Utrecht central train station offers train connections to many cities in the Netherlands as well as international trains. Also Utrecht central station has a direct connection with Rotterdam central station that hosts the high speed rail (Thalys) from Paris, Brussels and Antwerp. See: https://www.thalys.com/be/en
From Utrecht central station there are frequent bus and trams services to the hotel.
By car:
Parking at the hotel is free for course participants.